Six Inexpensive And Popular Floors For You to Choose
Views:350 Author:Site Editor Publish Time: 2021-05-05 Origin:Site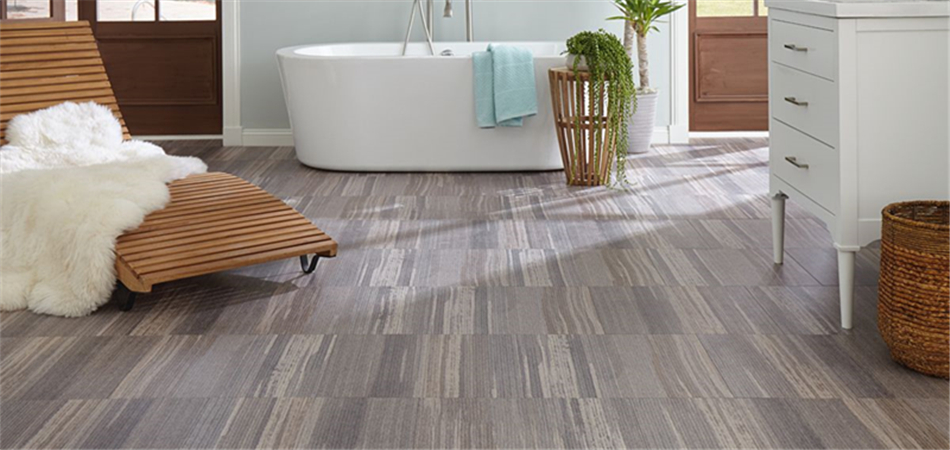 If you are decorating a new house, but your budget is tight, what can you do? The best option is that you can choose attractive flooring at an affordable price that is easy to install, which thanks to new manufacturing technologies. But there are types of floorings, such as wood flooring, walnut engineered flooring and so on. So how to choose. We have compiled for you a list of the six best affordable flooring options available today.
Vinyl flooring
Vinyl flooring is your first choice. Because it is not only cheap, but also very easy to maintain. If properly kept, these floors can be easily used for 15-20 years. In addition, vinyl flooring has many kinds, you can find waterproof vinyl flooring and lifeproof vinyl flooring and many other types. Installing vinyl plank flooring over uneven or cracked subfloors is an excellent choice.
Vinyl plank flooring also has disadvantages. Although vinyl flooring prices are low, they are not biodegradable. So when you decide to upgrade the floor, the old vinyl sheet may eventually be a landfill, which poses a great threat to the environment.
Luxury Vinyl Planks And Tiles
Nowadays, luxury vinyl panels (LVP) and luxury vinyl tiles (LVT) are indeed very popular. And they are undoubtedly one of the more affordable options.
The cheapest vinyl planks and tiles are still suitable for the luxury category, and the price is usually less than $1 per square foot. But their thickness is not more than 2 mm wear layer.
If you are willing to spend an extra $2 per square foot for thicker vinyl planks, the wear layer is 3 mm or 4 mm.
Laminate Flooring
Laminate flooring is usually in the mid-price range. However, there are still some cheap laminate flooring prices.
You can usually find thin laminates that cost less than $1 per square foot. And to save more money, please consider installing laminate yourself. One of the best things about laminate is that it is very low and will not fade from the sun. However, if cheap laminates are used in areas with heavy traffic, they will wear out faster than other materials.
Builder-Grade Hardwood Flooring
If you do plan to install hardwood floors, but need cheap products, then you can choose builder-grade hardwood. It is also called utility-grade or rustic hardwood.
You can find this type of hardwood for less than $2 per square foot. Sometimes, you can even find builder-grade under $1 per square foot.
You can also look for reclaimed wood, which is very environmentally friendly. Its price may be vary from $1.00 to $10.00 per square foot. Builder-grade wood does not provide any warranty. However, if you don't mind this, then this may be your best choice for installing solid wood flooring at a very low price.
Ceramic Tile
Ceramic tiles prices can be as low as $0.50 per square foot. Even the tightest budget can be affordable. However, similar to construction grade wood, the cheaper the price, the more likely it is to encounter quality problems.
But ceramics are easy to maintain and clean. Because dust and other particles will not penetrate the surface of the tile.
Cork Flooring
Cork flooring is durable and easy to maintain, and can even be resurfaced several times. Cork feels soft underfoot and retains heat, and they are also hypoallergenic. Cork can reduce noise, so it is very suitable for upstairs people with heavy foot sound.
However, they can not be installed in wet places. In addition, fading in the sun is another problem, and they may also be scratched by sharpener. This will make your floor look old. Cork installation is also tricky, so professional installation may incur additional costs.
Reference:
Floor Critics, Cheap Flooring Ideas: 6 Inexpensive & Popular Options