Do You Know Engineered Wood?
Views: 400 Author: Site Editor Publish Time: 2021-12-25 Origin: Site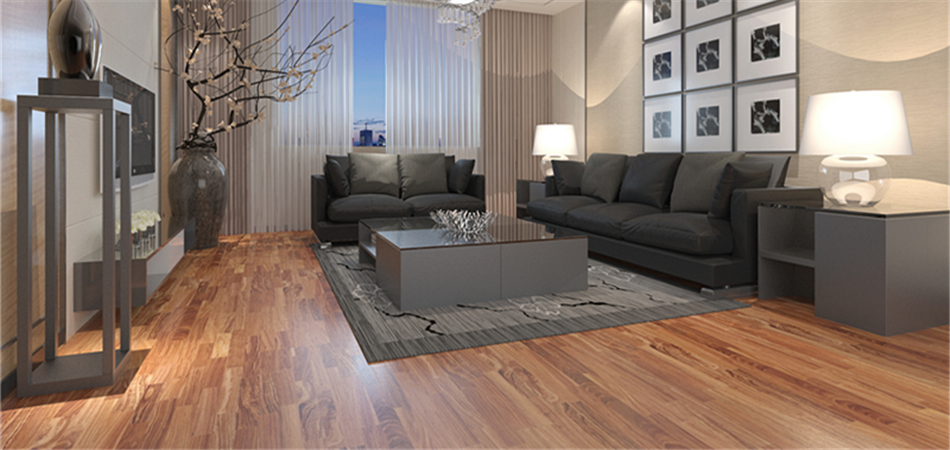 When it comes to hardwood floors, the term engineered wood is often involved. It has become so popular, but many people are not familiar with its concept.
Engineered Wood, known as manufactured wood or composite wood, is a versatile alternative to hard wood. Engineered wood flooring is composed of multiple layers of laminated wood. These laminate vinyl planks are heated, glued and pressurized and then reformed. Each layer runs in a different direction, which makes it very stable and has better performance than hardwood.
What Is Engineered Wood Made of?
Waterproof engineered wood flooring is mainly made of three layers, namely the top layer of solid wood veneer, the solid support layer and the stable bottom layer.
The top layer of engineered wood is beautiful solid wood veneer. You can feel and touch the top layer, which is also an important element for many people to choose engineered flooring.
The second layer of engineered wood is a strong support layer, which is made of plywood, particleboard or medium density fiberboard.
The last layer of engineered wood is the stable bottom layer. Beautiful floors will not bend in areas where the moisture is constantly changing.
The various types of wood available on the market include solid wood and engineered wood.
Solid wood is mainly divided into hardwood and softwood. Hardwood refers to trees that have flowers, such as maple, oak, and walnut. These durable trees take a long time to grow, so they are expensive and low maintenance. Softwood is mainly derived from coniferous trees, such as cedar, fir and pine. In contrast, these trees have a shorter growth cycle and are inexpensive. Good wood texture is a factor that many people choose cork for furniture. These two solid woods give your furniture the natural look.
The main materials used to manufacture engineered wood products are made of the same hardwoods and softwoods mentioned above, such as maple engineered flooring, red oak engineered flooring, walnut engineered flooring, etc.
Engineered hardwood does have a pawl mounting system or tongue with groove profile. You can choose a variety of surface treatments, such as oiling, varnishing, brushing and retaining texture. The width, length and thickness can be different according to your requirements.
Engineered hardwood flooring and laminate flooring should not be confused. Engineered hardwood flooring consists of a top layer of real hardwood, while laminate wood flooring has a high-quality wooden floor laminated on high-density fiberboard (HDF) instead of wood.
The Types of Engineered Wood
The most common and important types include plywood, particleboard, medium density fiberboard (MDF), laminated veneer and cross-laminated.
Plywood is made of thin sheets, which are glued together with moisture-proof glue under heat and pressure. Compared with particleboard and medium density fiberboard, its price is the highest.
Particleboard is a common engineered wood used to make many kitchen cabinets and countertops.
Laminate veneer (LVL) products are characterized by improved mechanical properties and dimensional stability. Cross-laminated (CLT) is a multifunctional multilayer board made of wood.
Engineered wood is suitable for flooring, but you should choose according to your budget and location.
Reference:
Start Woodworking Now, What is Engineered Wood.