Which is the best: WPC, SPC or LVT flooring?
Views: 600 Author: Site Editor Publish Time: 2021-12-07 Origin: Site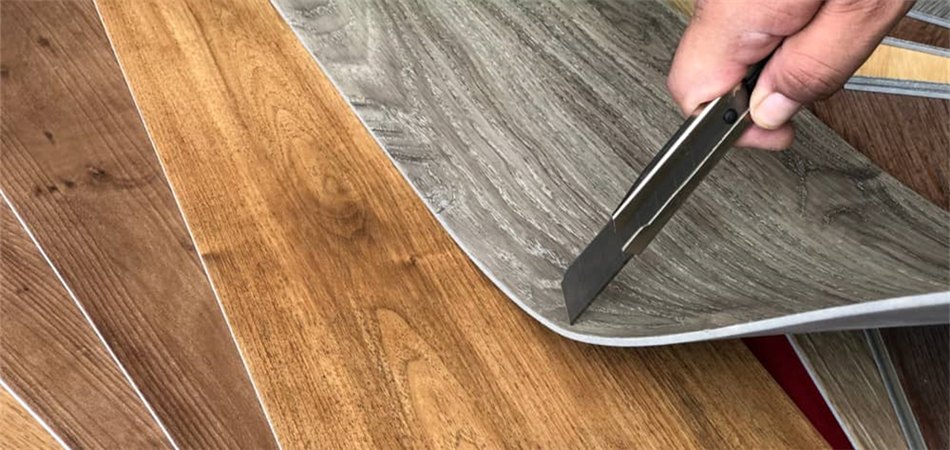 Nowadays, SPC floor, WPC floor and LVT floor are popular in the market. These three different types of vinyl flooring that looks like wood have their own advantages and disadvantages. For many years, the traditional LVT floor has been the choice of many people, but the needs of consumers are gradually changing. Some advanced floor options such as WPC and SPC have gradually entered the market.
What is LVT flooring?
LVT (Luxury Vinyl Tile) is a new version of vinyl wood planks, which can imitate the appearance of solid wood, ceramic or stone floor very realistically. At the same time, the price can be accepted by many people. This kind of floor is also very wear-resistant, scratch-resistant and waterproof, and is the first choice for many families or commercial spaces. The most popular thickness of this wood plank flooring is 3 mm and 5 mm, which is composed of multi-layer thin floors and has great flexibility, durability and low maintainability.
What is SPC flooring?
SPC (Stone Plastic Composite) flooring is an upgraded version of LVT. It is sometimes also known as RVP or Rigid Vinyl Plank. This kind of distressed wood flooring is generally composed of ultraviolet coating, wear-resistant layer, SPC printing layer, SPC core and balance layer, and there are different backings to choose from, such as EVA, cork or IXPE foam. This kind of floor has high peel strength, and it will not produce a lot of noise when walking, it is not easy to deform or curl, and it can be insulated and soundproof without harmful emissions, so it is completely waterproof and environmentally friendly.
What is WPC flooring?
WPC (Wood Plastic Composite) features a core typically composed of polyvinyl chloride, a foaming agent, calcium carbonate, wood-like or actual wood materials such as wood flour, and plasticisers. WPC best wood flooring is becoming an increasingly popular option for replacing various wood materials with wood-like plasticisers.
An in-depth look at WPC, SPC and LVT flooring:
In terms of structure, these three floor types have coatings, but the layers are different. For example, the core layer of SPC wood like flooring is composed of calcium powder, stabilizer and PVC powder, LVT is composed of ultraviolet coating, which can protect the color of marble vinyl flooring, wear-resistant layer and decorative layer, and the core layer of wood-plastic floor is composed of LVT layer and foaming agent. LVT core layer is comprised of Calcium powder, PVC powder and plasticiser.
The grey vinyl plank flooring has a basic PVC core, which can make it a rubber product, that is, it can be easily bent and moved. WPC vinyl will be stronger and more stable because of its wood-plastic composite core. Generally speaking, wood-plastic floor is thicker than standard LVT vinyl floor, while traditional LVT floor usually has a thickness below 4 mm, and wood-plastic composite vinyl floor has a thickness between 5 mm and 8 mm, while WPC vinyl wood plank flooring has a thickness between 4 mm and 6 mm.
Because of the different core materials, SPC flooring is the most stable of these options, while firmness can help the floor feel softer and increase the wear resistance of the 15 foot wide vinyl flooring. WPC and SPC vinyl flooring are produced by using the latest digital imaging technology, which makes them have a very realistic appearance, can truly simulate the appearance and feeling of bricks and wood, and have different textures, colors and styles to choose from.
Reference:
Online Flooring Store, WPC VS SPC VS LVT FLOORING.